The "table d'hôtes"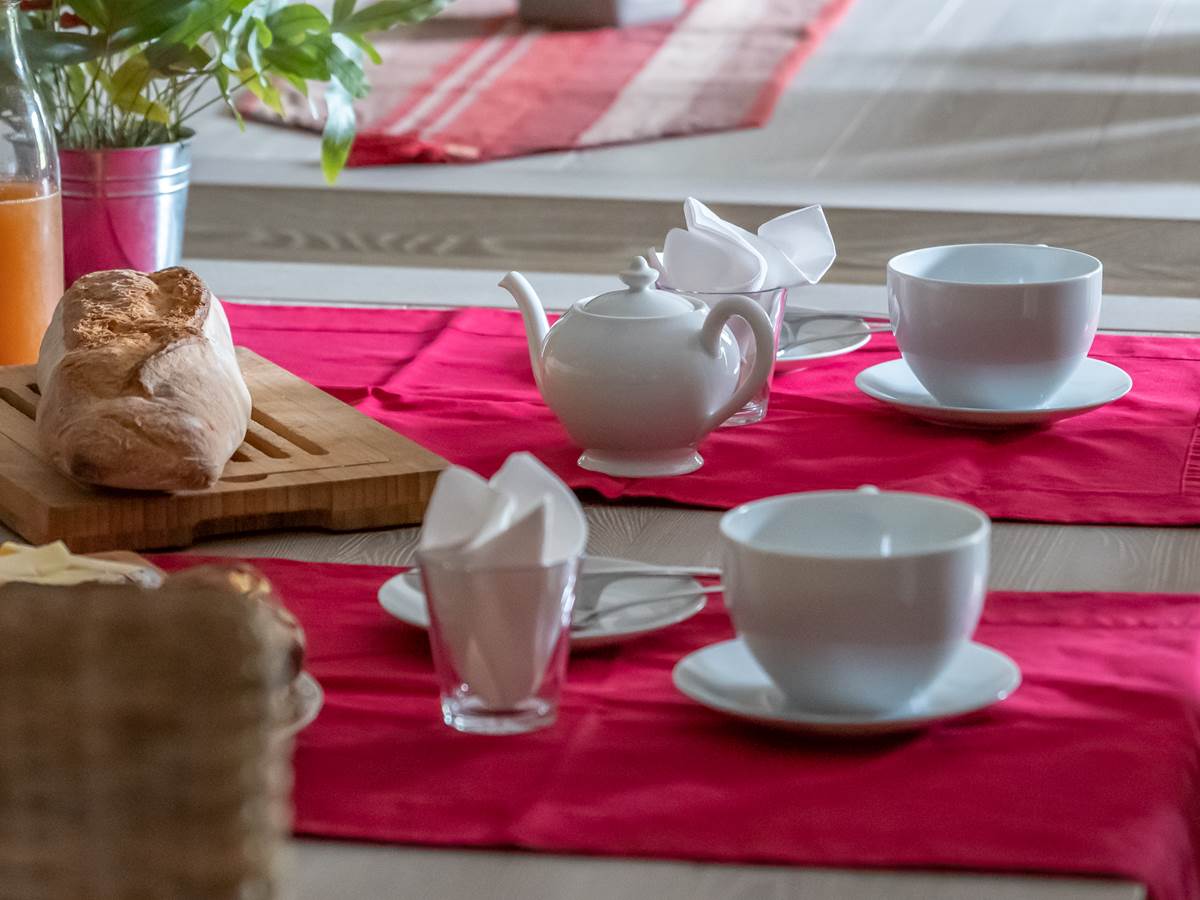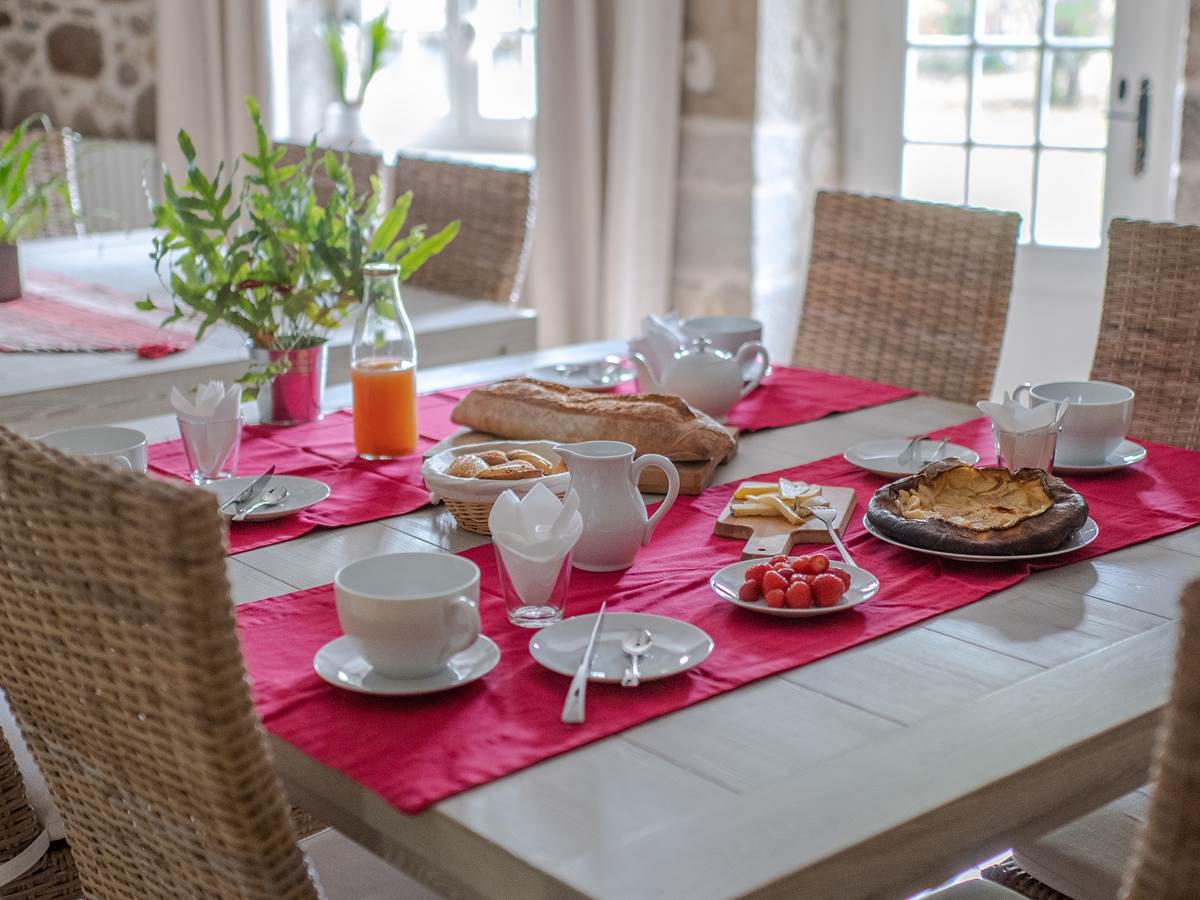 Holder of a "CAP kitchen", Véronique will be keen to prepare every evening specialties Limousines or theme meals (according to his inspiration and season).
On reservation (a few days in advance), you will be served at the family table, in the dining room.
For 25 euros per adult, we offer you to share with us a convivial dinner (local aperitif, starter, main course, dessert, wine and coffee), and to exchange with ease on the region and its many activities.
Sample menu:
Chestnut appetizer
Tourin blanchi
Meat pie, fresh salad
Plate of local cheese
Flognarde Aux Pommes
Every morning, breakfast will be served between 8:30 and 10:00. You can enjoy jams, fromage frais and homemade yogurts. If you like Viennese pastries, Véronique will offer you brioches, pain au chocolat, Viennese baguettes or various cakes that will allow you to start the day. Depending on the season and the products on the market, you will cool off with some fresh fruits and juices. And why not some cheese or cold cuts?
Follow us on Facebook and you will see the pictures of the dishes we serve for breakfast or dinner
our
facebook
page
All our fresh produce is bought in the market of Piegut-Pluviers (24) - It is a historical market, very famous in the region, and on which, summer and winter, you will find wonderful products, proposed by the local producers.
"" Every Wednesday morning, do not miss one of the most lively and important markets in Périgord. With more than 100 stalls in winter and 200 in summer, you will find all kinds of local and regional products. It is a meeting place where we hear mixed languages, all languages. It is in the shadow of the Tower that the first market took place on May 13, 1642. A song of the 19th century begins with these words: "Who did not see Piégut, did not see a market". This chorus is still relevant ... ""
At the Old House, we have selected for you,
The Pig Ass Périgourdin Black (Théaud Family - SARL LE CUL BLACK PERIGOURDIN PUYZAREAU, LOCATION SAID PUYZAREAU 24460 EYVIRAT)
Cheeses, Gerard Morel - The Farm of Fougeras - Miallet -
Organic vegetables - Gaby and Johan Dumon - The farm of the Grand Roc - Saint Pardoux
Meat (beef, veal, lamb ..) - Boucherie Teyre - Nontron
Organic apple juice - Raymond Gibeau - Châlus
Organic eggs - Isabelle Brachet - Saint Estèphe
Honey - Miellerie Dandelion - Dournazac
The mushrooms - Nadine Forestier - La Chapelle Faucher